Israel's ranking in the World Baseball Confederation currently stands at #41, just behind Poland and just ahead of Peru. And yet Israel has had great success in the initial rounds of the 2017 World Baseball Classic, going undefeated in their first round matches against the Netherlands, South Korea and Taiwan (Chinese Taipei), followed by a second round upset over Cuba. Next up, a rematch today against the Netherlands, followed by Japan on Wednesday. Israel's team, which features t-shirts reading "Jew Crew," also has a team mascot that has gotten a lot of attention. Who is the Israeli team mascot?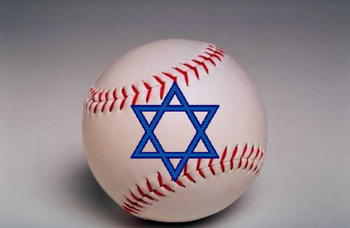 A. The Yid Kid.
B. Megilla Gorilla.
C. Rav Bais-baal Bat Mitzvah.
D. Mr. Matzah Ball.
E. Mensch on a Bench.