Jeff Bezos, the founder and CEO of Amazon, has charged that the National Enquirer attempted to blackmail him by threatening to release lurid photographs of Bezos. In 2017, Amazon removed a controversial book from their website. The book, A History of the Palestinian People: From Ancient Times to the Modern Era, was written by Israeli author Assaf A. Voll and was available in Hebrew and English. What was the issue that led Amazon to remove the book from their website?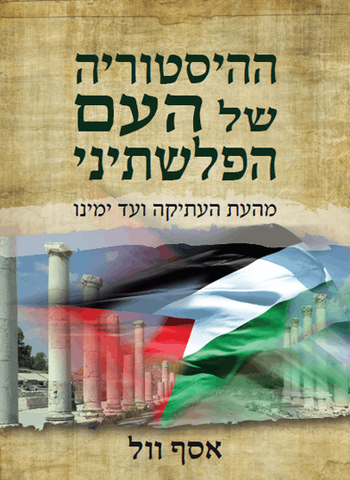 A_History_of_the_Palestinian_People_Hebrew_Cover is licensed under CC BY-SA 4.0.
A. It was discovered that the book was actually written by a Palestinian historian, Tarif Sharabi. Knowing that he could not get his book published by an Israeli publishing company, Sharabi partnered with his friend, Israeli writer Assaf Voll, who submitted the book under his name to Geffen Publishing House, where in fact it was accepted for publication.
B. There was an outcry from some Israeli and American Jewish organizations, claiming that the book gave undue legitimacy to the Palestinian argument for statehood, and in particular, the idea of a single Palestinian majority state within the entire region of Israel and the Palestinian territories. They noted that there was not a single mention of the name Israel, only negative references to "the Zionist entity."
C. Charges were made that sections of the book had been plagiarized from the book Palestine and the Palestinians: A Social and Political History by Palestinian writers Samih K. Farsoun and Naseer Aruri, pubished in 2006. While Voll denied the claim, a comparison of numerous entries in the two books led many scholars to conclude that Voll had improperly used material from the earlier work.
D. There was an outcry from within the Palestinian and greater Arab communities that the book was an illegitimate appropriation of Palestinian history by an Israeli writer.
E. The book consisted only of more than 100 blank pages, plus a quote from the Seinfeld television show character George Costanza, "Just remember, it's not a lie if you believe it."